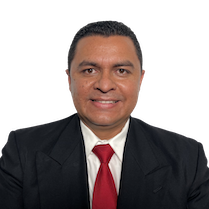 DEPARTMENT TOPIC
Transforming Lives from the Inside Out
OUR VISION
Each member established in the faith, growing in Christ and living in hope
THE VALUES OF THE SABBATH SCHOOL DEPARTMENT OF THE ASSOCIATION CENTRAL OF HONDURAS: 
1.        Member Care
2.        Education in religion for different ages
3.        Fellowship with God and man
4.        Interactive Bible Study
5.        Personal devotion
6.        Daily lesson study
7.        Puntuality
8.        Personal testimony
9.        Collaboration with God and others
SABBATH SCHOOL THEOLOGY
These are the two main Biblical foundations of Sabbath School. The God who is the Source of all knowledge transforms lives through the power of the Holy Spirit.
A Theology of the Sabbath School identifies and explains the assumptions underlying the oldest school in the Adventist Church. God is the source of all knowledge that underlies all Sabbath School functions. Paul argues that "By him all things were created…" (Colossians 1:16). God not only created all things, He is the only One capable of transforming the human heart. The Lord declares in Ezekiel 36:26, "A new heart also will I give you, and a new spirit will I put within you; and I will remove the heart of stone from your flesh, and I will give you a heart of flesh."  Ellen G. White put it "(Christ) is the source of all good impulse. He is the only one who can plant enmity against sin in the heart." (Steps to Christ, p. 26).
The guiding principle of Sabbath School in the Inter-American Division is "When we behold the Redeemer, and his light floods us, it is when we see the sinfulness of our hearts" (Steps to Christ, p. 28).