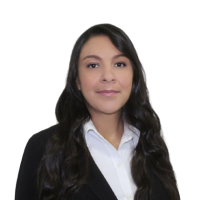 The Mission of the organization INTERNATIONAL SOCIETY OF WIVES OF ADVENTIST MINISTERS (SIEMA) of the Central Association of Honduras is to foster in pastors' wives a passion for service by motivating them to prepare spiritually, physically, mentally, and socially to exert a positive influence on their families, churches, and communities in order to lead men, women and children at the feet of Jesus.
The Vision, to have a body of pastors' wives united, given to prayer, consecrated, which does not give in to the distraction of selfishness, pettiness or a competitive spirit, who guided by the Holy Spirit, are capable of modeling the virtues and graces of Christian femininity.
GOALS
1. Challenge pastors' wives to be models of Christian womanhood.
2. Inspire pastors' wives to be examples of service.
3. Establish active SIEMA chapters in each field.
4. Carry out seminars that prepare the wives of pastors for their different functions.
5. Make pastors' wives enjoy the support system.
6. Establish a network of contacts between the SIEMA chapters.
7. Help pastors' wives experience a balanced spiritual, personal, and professional growth.
8. Provide counseling for pastors' wives.
9. You encourage pastors' wives to contribute articles to SIEMA magazine.
10. Provide more attention to the children of pastors. (Camps, retreats, special programs, etc.).