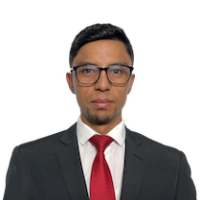 The family was established by divine creation with marriage as its nucleus. Since it is the basic environment in which values are transmitted and the capacity for an intimate relationship with God and with other human beings is developed, your health is vital to the mission of the church to make disciples. The Family Life Ministry department recognizes the Bible's teachings regarding the family as normative, and emphasizes God's ideals for family life. At the same time, it helps to understand the pain suffered by individuals and families in a fallen world. The department promotes understanding, unity, and love in the home as well as in the family of God.
PHILOSOPHY
The Scriptures reaffirm the importance of the family and outline the divine principles that govern family relationships. At creation, God instituted marriage, and with it the family (Genesis 2:18-25), as the main framework for human development and formation. When Christ redeemed all human experience from the curse of sin, he also redeemed marriage and family relationships. Ask family members to behave as befits people who have responded to the gospel (Ephesians 5:21-6:4). Being that the family is the main scenario where the capacity to love, intimate communion with God and with other human beings is developed; And where Christian values are passed from one generation to the next, the family occupies a central place in the process of Christian discipleship (John 8:31, 13:35).
MISSION
The Family Ministries Department seeks to strengthen, inspire hope, and heal marriages, families, and individuals through the abundant love and saving grace of Jesus Christ.
VISION
Prepare families for the Kingdom of God, and thus hasten the coming of Jesus Christ.
GOALS
Provide premarital instruction to couples, IN PROGRAMS CONDUCTING TO STRENGTHEN MARRIAGE AND

PARENT EDUCATION.

Give attention to the special needs of families with single parents or widowers, or those in which there are stepfathers or stepmothers, and give instruction relative to family

family evangelism.

Encourage reconciliation and restoration between generations promised in Elijah's message found in Malachi 4:5,6,

and give hope and protection to those who have been hurt and hurt by abuse, family dysfunction and broken relationships.;

Promote growth opportunities through education and family enrichment.

Guide individuals, marriages and families, when necessary to undergo professional family therapy.